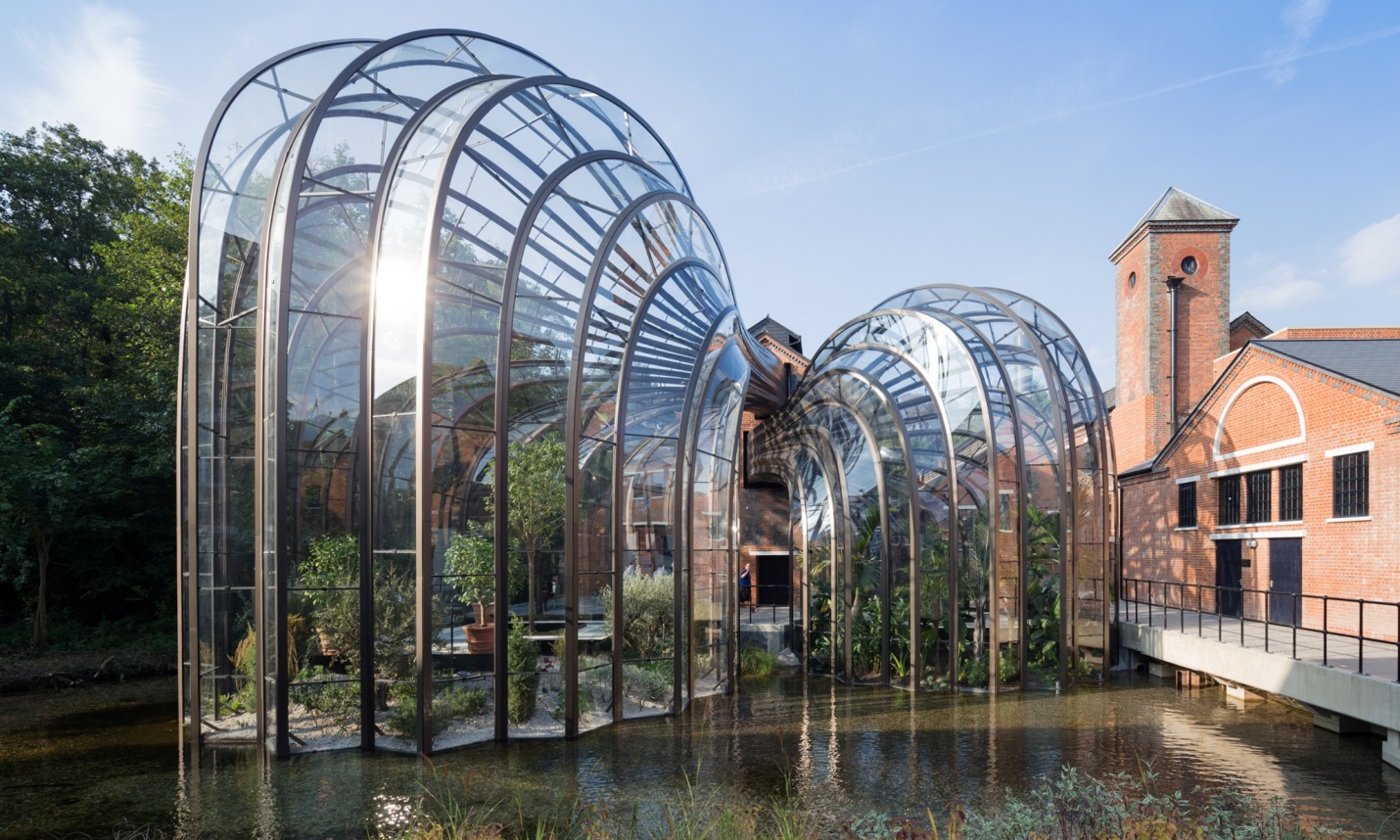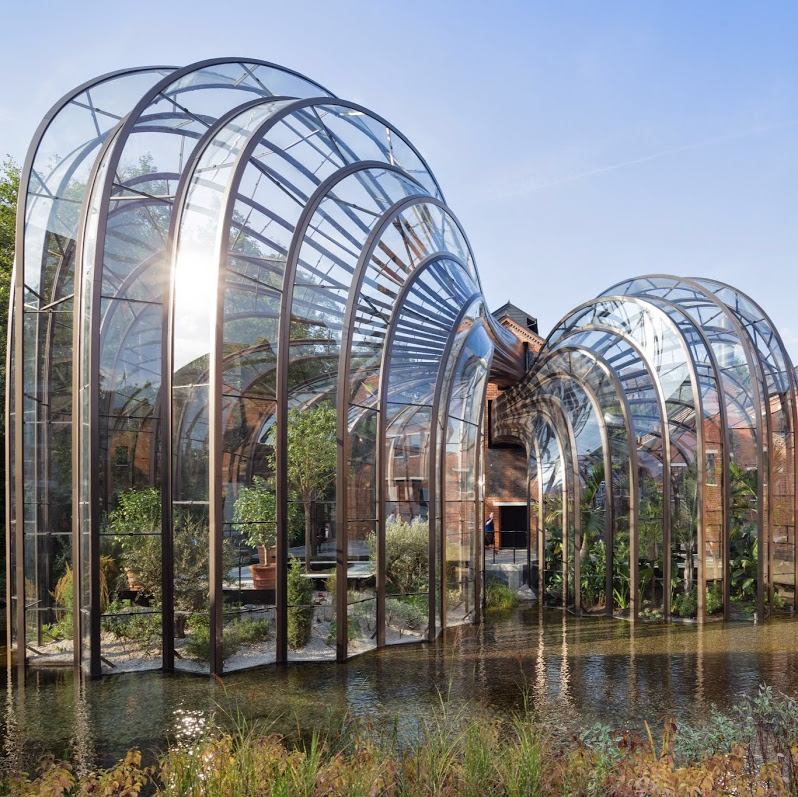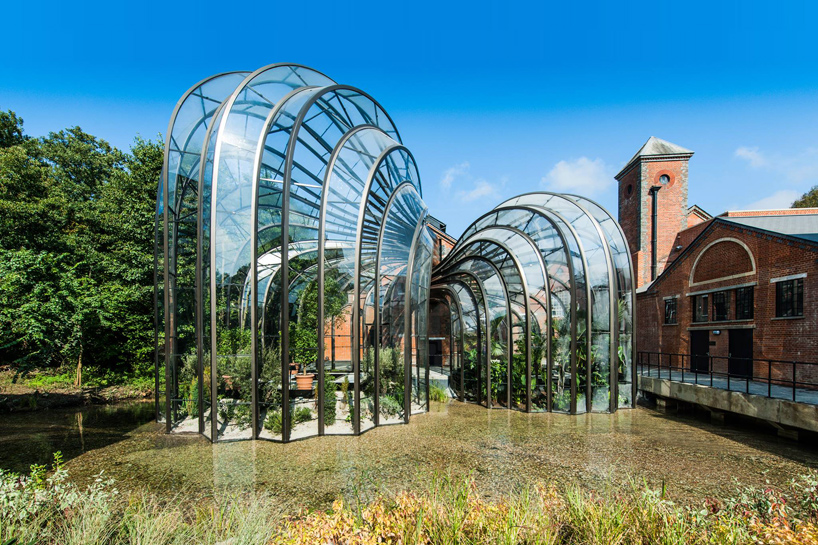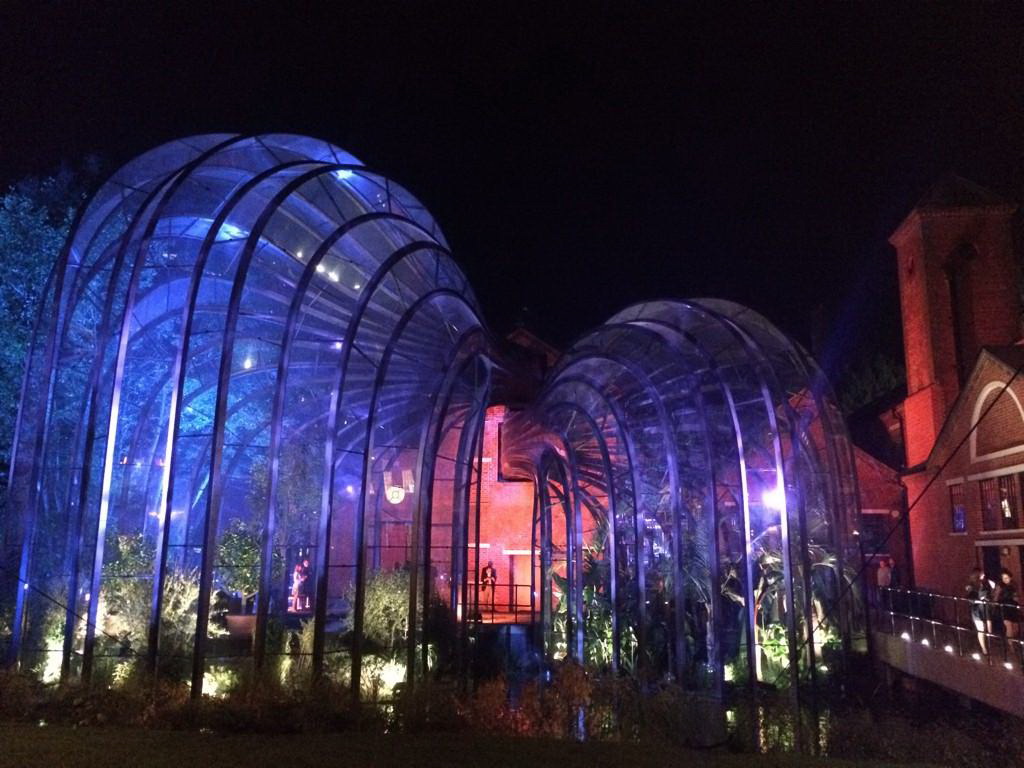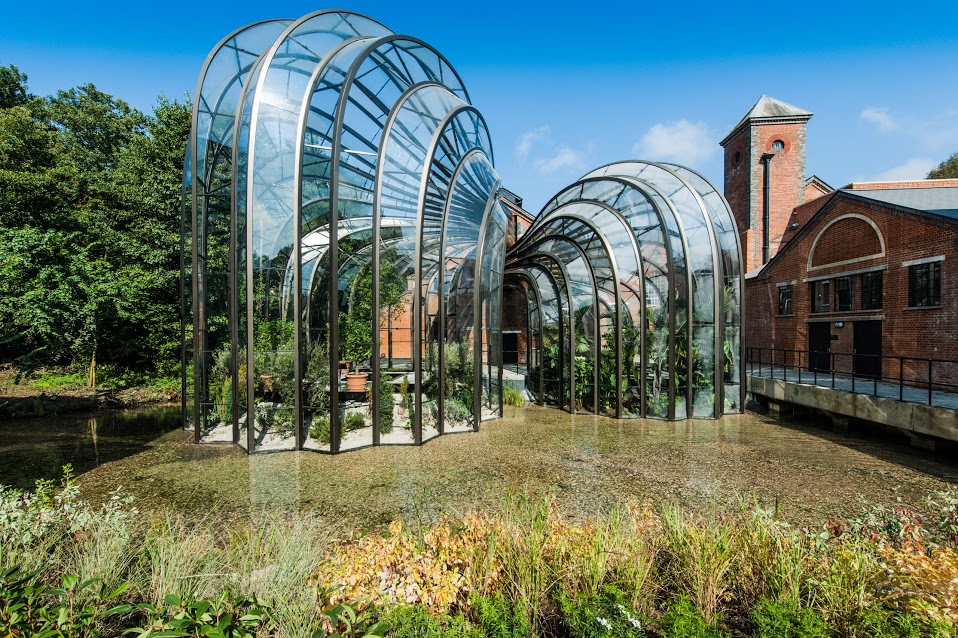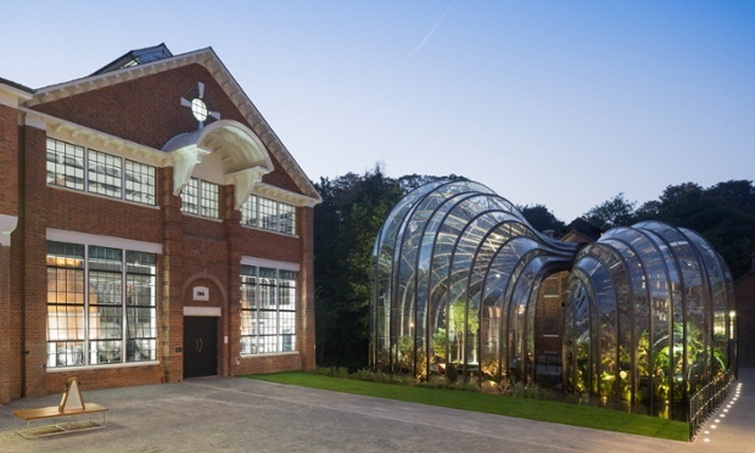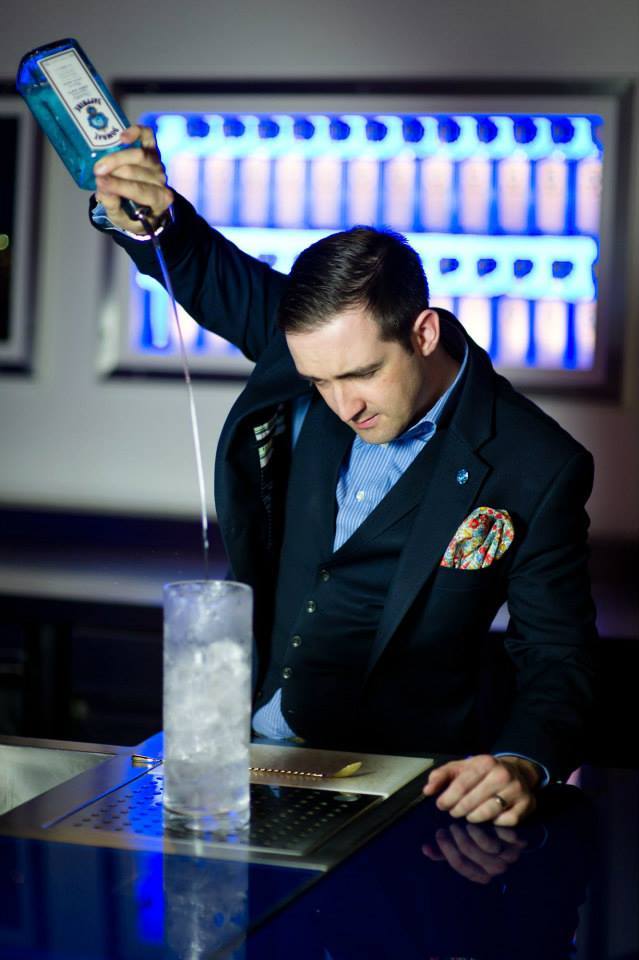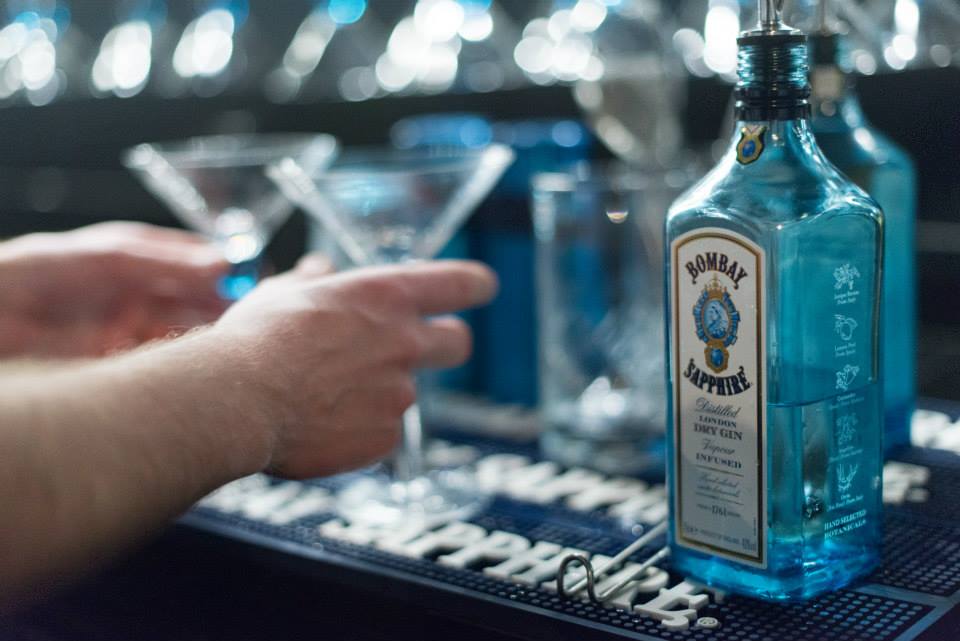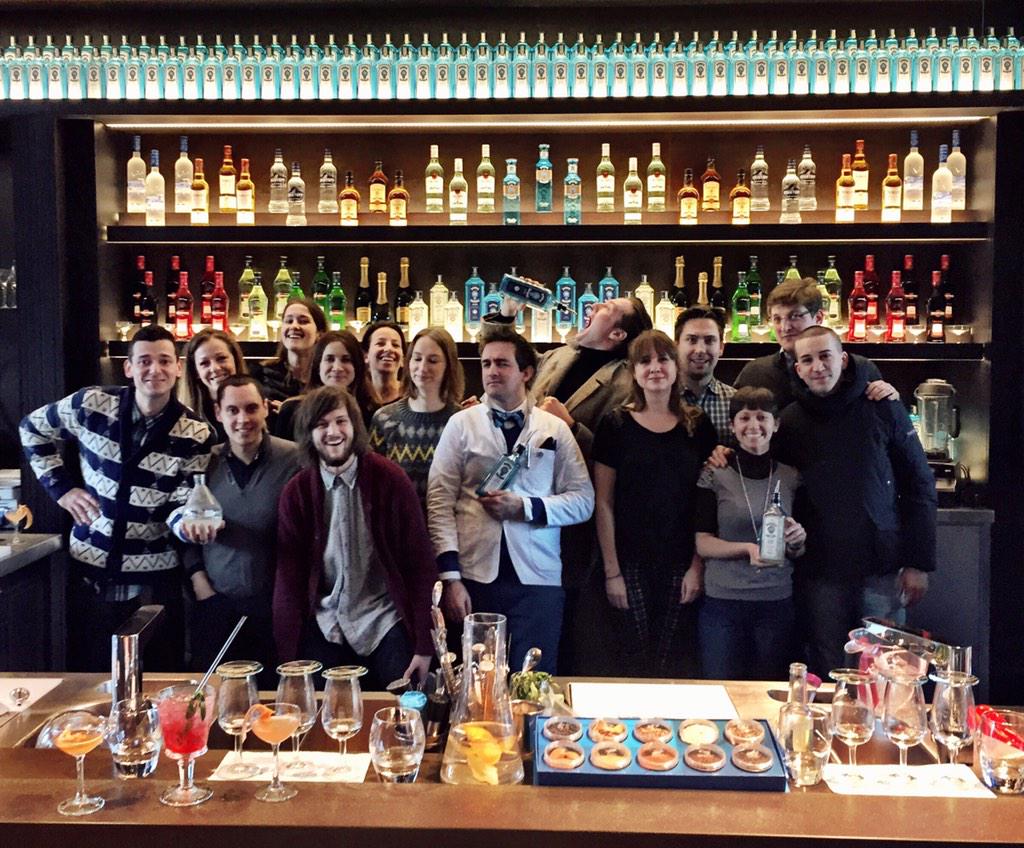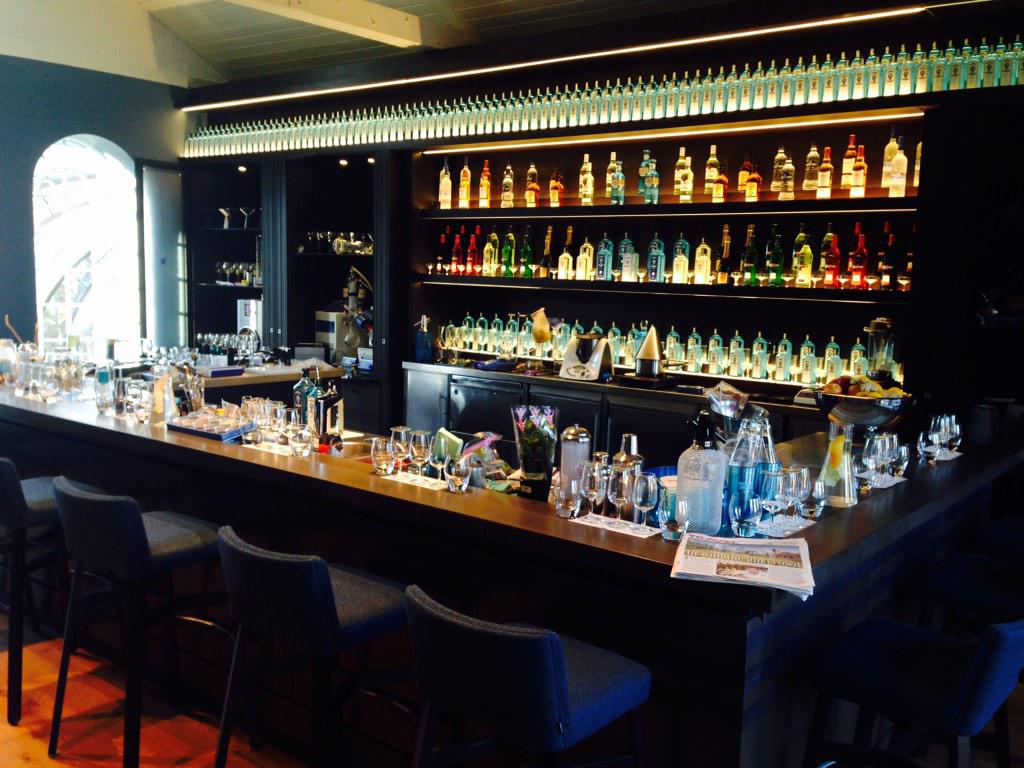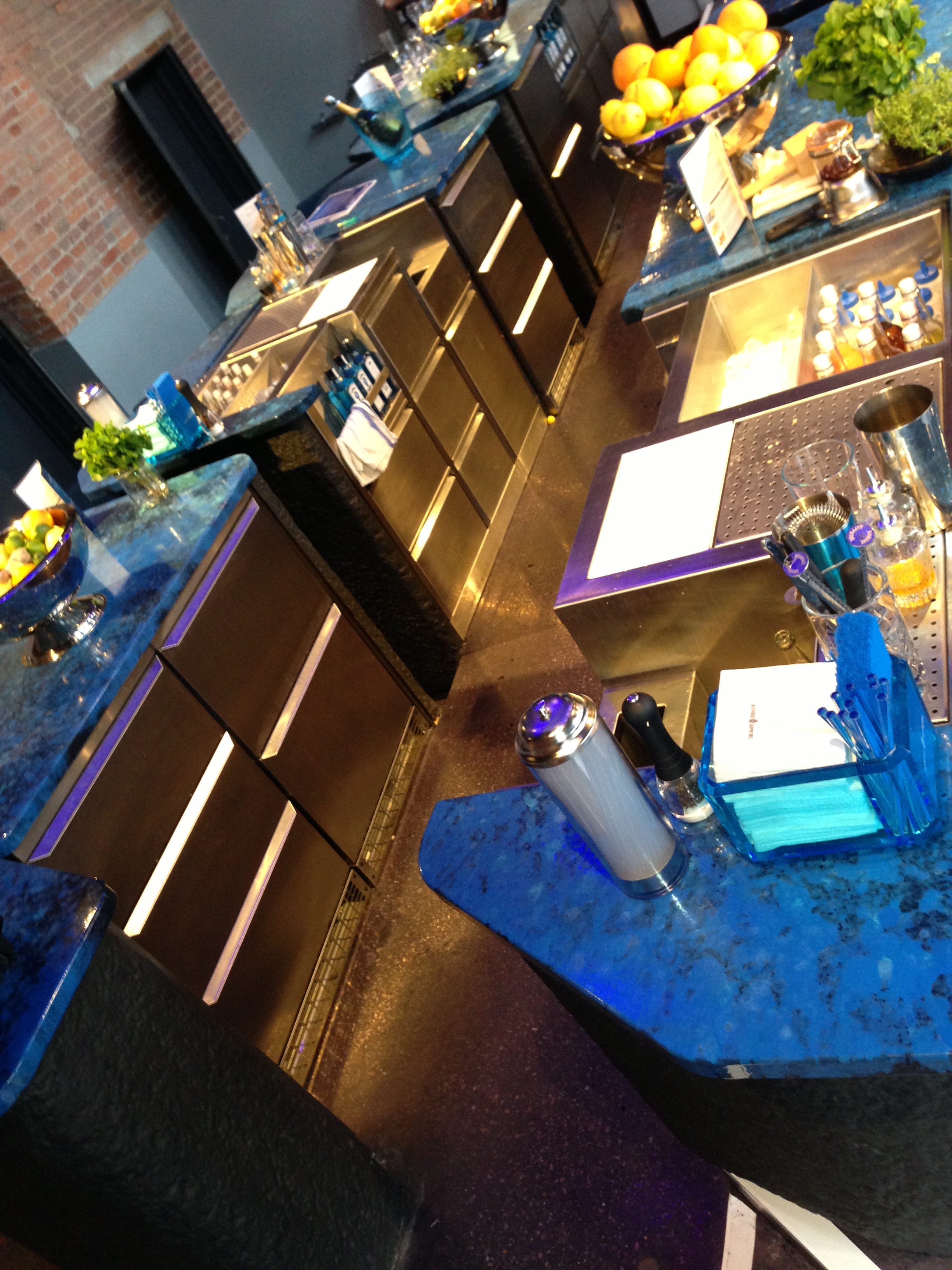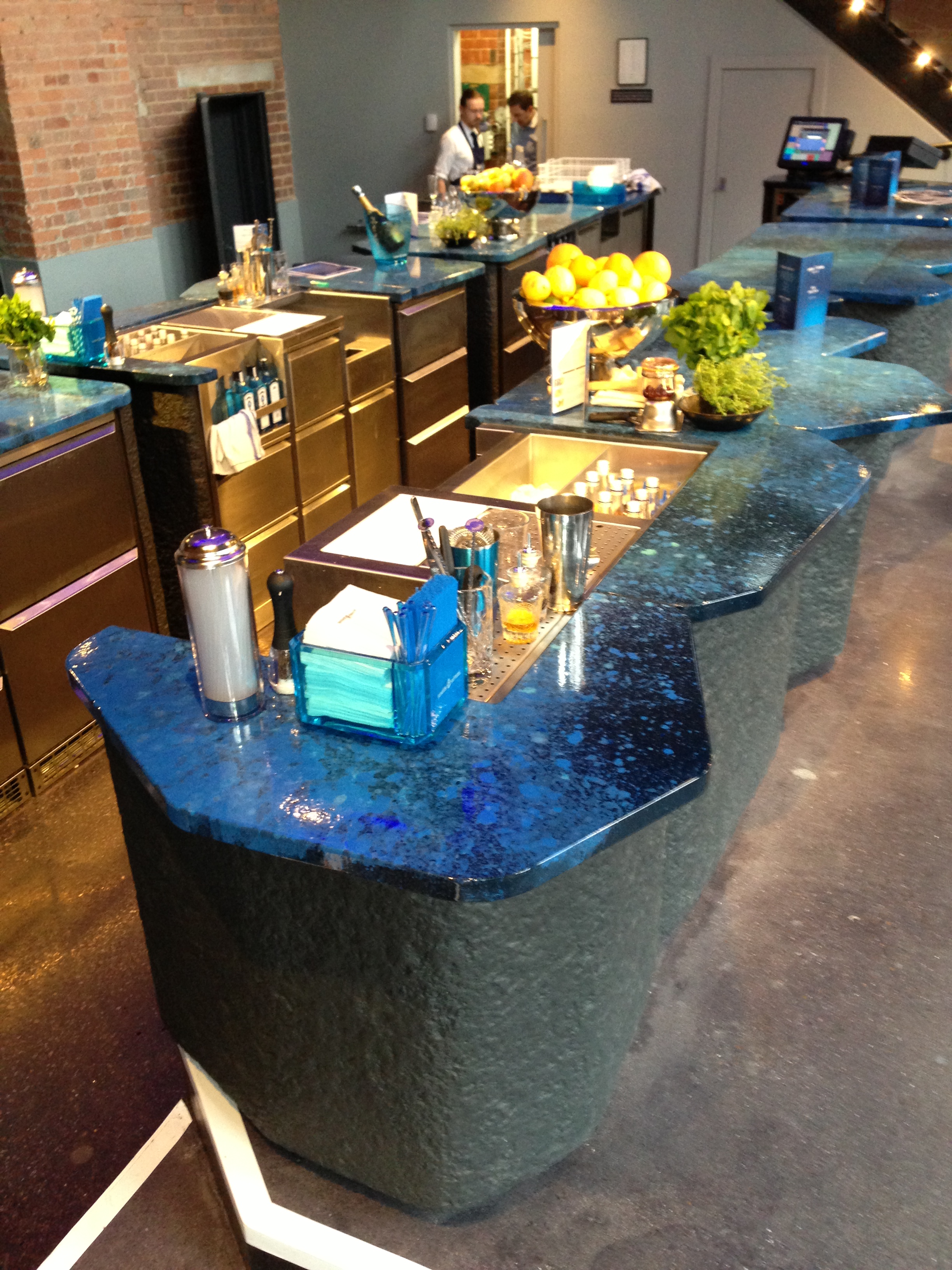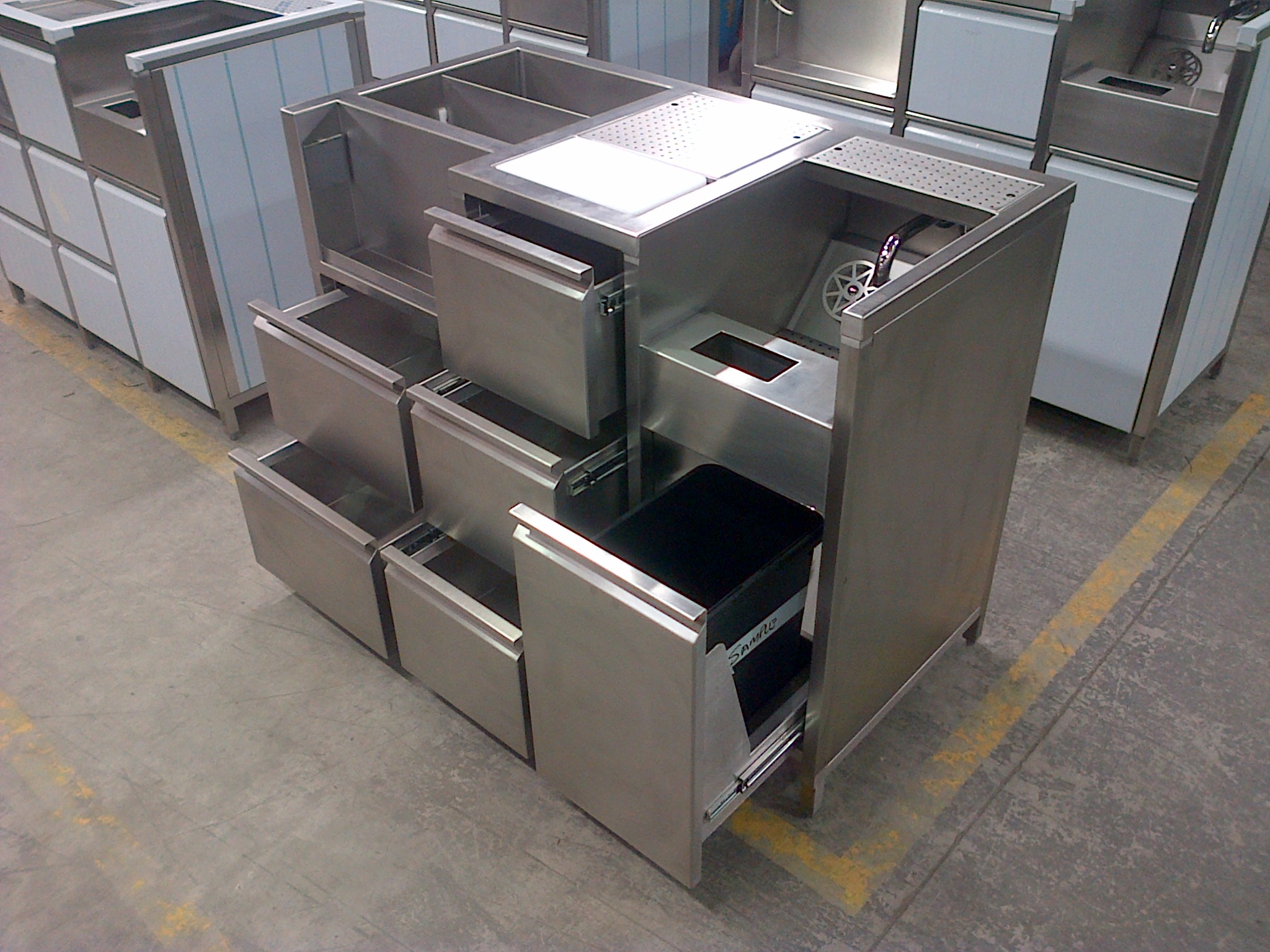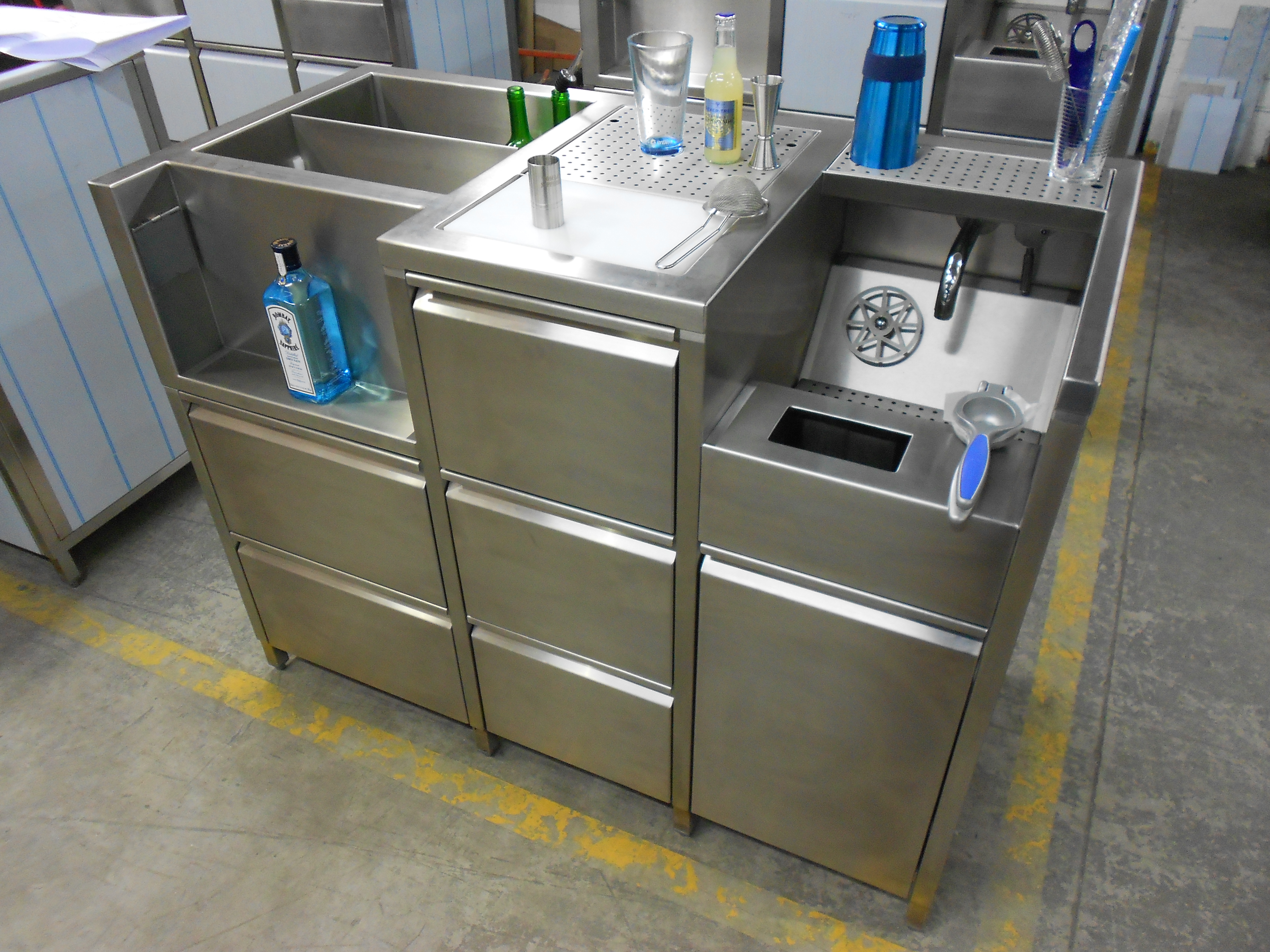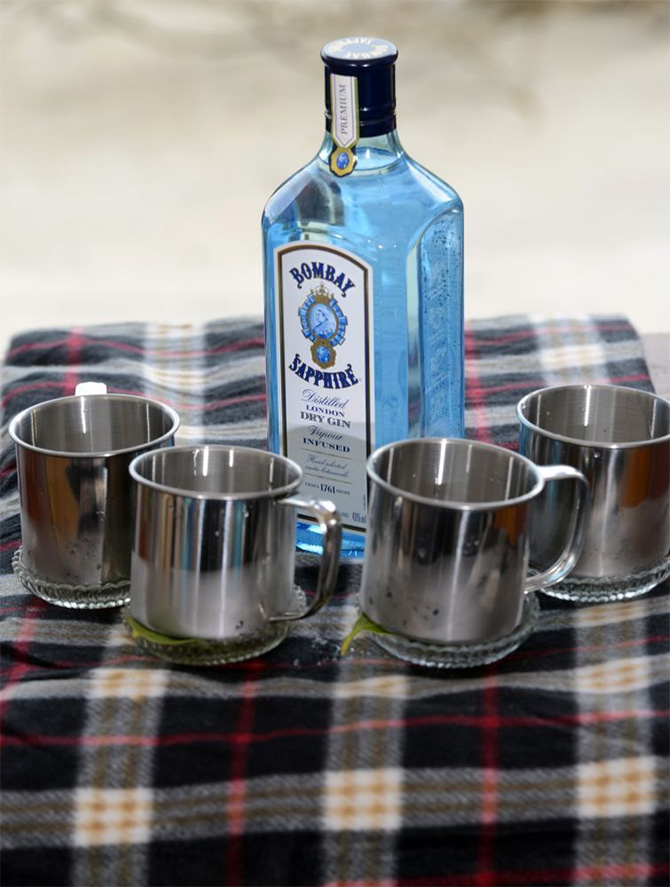 Project Details
Concept were the Bar Consultants and Bar Builders for the Bar at the spectacular new home of Bombay Sapphire Gin.  Working for almost two years with Architects Thomas Heatherwick and the brand ambassadors, to an uncompromising design,  the result is a totally unique bar and mixology and visitor experience, for the public and guests alike.  The former Paper Mill that original printed notes for the bank of england in victorian times has been transformed by Heatherwicks to include glass biospheres to showcase and grow the botanicals that are used to make Bombay Sapphire unique, a Visitor Centre and Event Space and Mixology Laboratory for the Brand. together with the original Stills from the 1800's that sit alongside some new additions.
The BAR  features 8 concrete faced pods, with vitreous enamble shaped bar tops, with removable sections, by specialists AJ Wells, to reveal the Concept stainless steel work stations to allow up to 4 bartenders to work at one time, Unique bespoke glass frosters (to take the special bombay glasses) were fabricated alongside bespoke refrigerated cabinets. The uniqe detail on the stations so that no tap is revealed above worktop height, and special rinse sprays and fruit drawers were built in, even hand washing was hidden in a cupbard with a magic eye tap. All the fabrication was hand made in Concepts factory to the brand requirements,and in conjuction with Heatherwicks for a Truly Special Bar.
Concept also provide all the operational requirements and equipment located off Bar together with the Mixology bar units that were moved from Vinopolis.