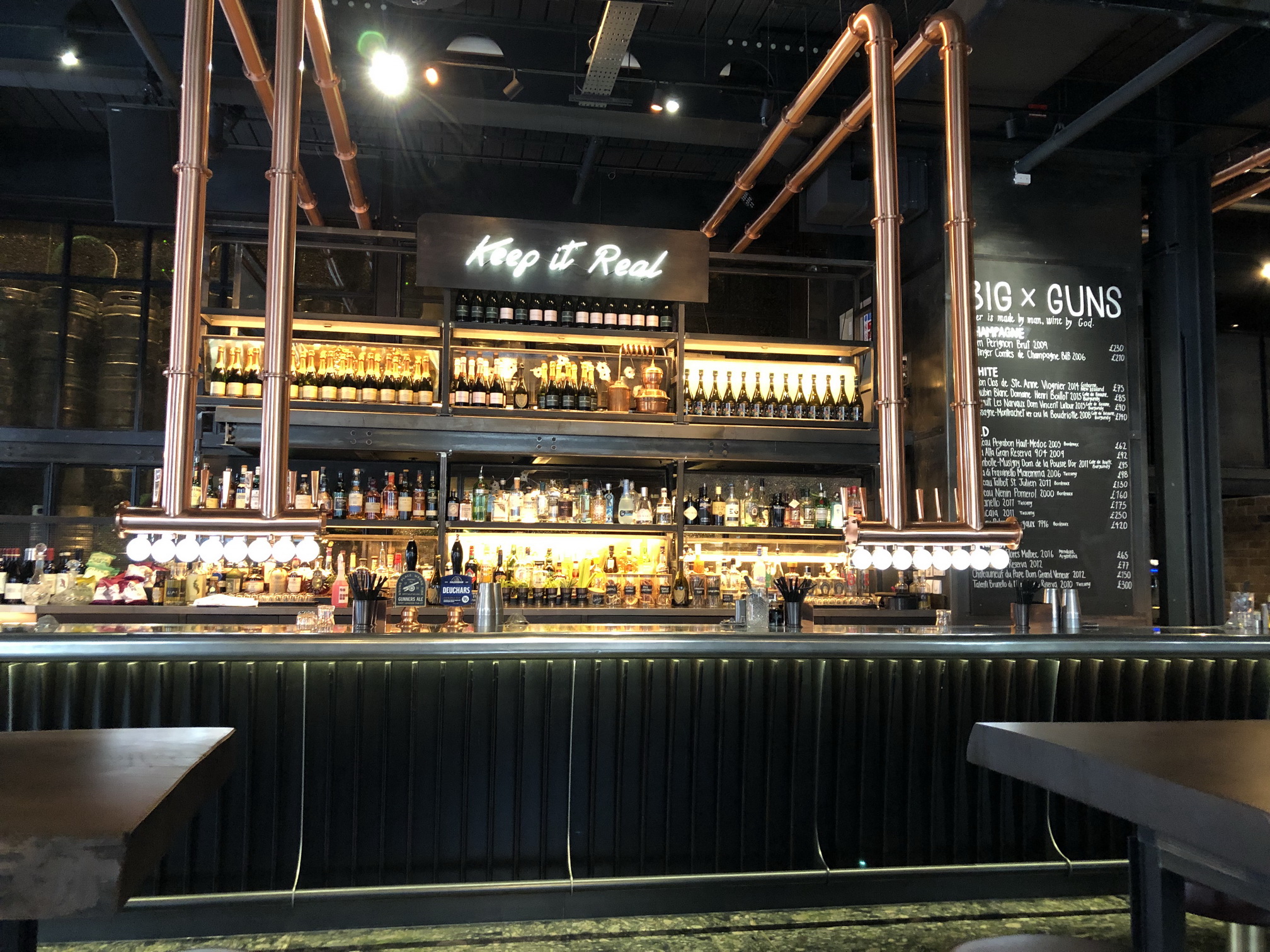 Written by
Neil
02 Mar
Category:
2020 is here, which means now is as good a time as ever to refurbish your back of bar and prepare for the year ahead. 
There are a number of elements to consider prior to a refresh, fortunately, Concept bars have listed the best back of bar trends for your venue, for 2020, to help maximise sales, enhance design and improve bar performance. 
Display
It takes a long time to collate the perfect drinks menu to suit your customers, which is why it is key to showcase your draught options and bottles in the best light. In 2020, an age where image is everything, it's key to have displays that are both eye-catching but practical enough for your bar staff to use. 
Bar lighting should be used to complement the display and venue owners should consider illuminating display spaces such as the area underneath the bar and along the spirits shelf. This can act as supplemental lighting to draw attention to your drinks options. Concept offer state-of-the-art spectacular displays that incorporate complex and detailed led lighting to refined stylish cabinets.
Refrigeration
In 2020, bars should expect nature-inspired materials to continue to make a comeback, in particular, wood remains a popular bar material. 
An easy and inventive way of infusing the woodland theme into a bar's design, is through appliance and surface finishes. The wood-effect finish can be incorporated into your refrigeration as a practical way of complementing an earthy decor. Wood creates a feeling of comfortableness which is why it is an ideal fit for a restaurant or bar.
Concept's bespoke bottle coolers and glass frosters provide a backbar refrigeration solution that provides maximum performance and capacity and can be modified to suit the style of your bar. 
Practicalities 
Whilst state-of-the-art aesthetics continue to be a primary design consideration for venue owners prior to a refurbishment, more and more bars are now prioritising practicality over appearance as the general public give precedence to fast and efficient customer service. 
A fundamental way of improving the back-of-bar performance is through the positioning of equipment and bar materials. Above all, the location of the cocktail stations is key to providing an ergonomic design. Concept manufactures every component of a cocktail station to produce optimum ergonomics and efficiency.
Concept's stainless steel freestanding cocktail stations can be ordered in three lengths and retrofitted into existing bar structures. 
If you would like to find out more on how Concept can assist you with your back-of-bar design, get in touch with our team on 01484 852 666 or drop us an email at info@conceptbars.com