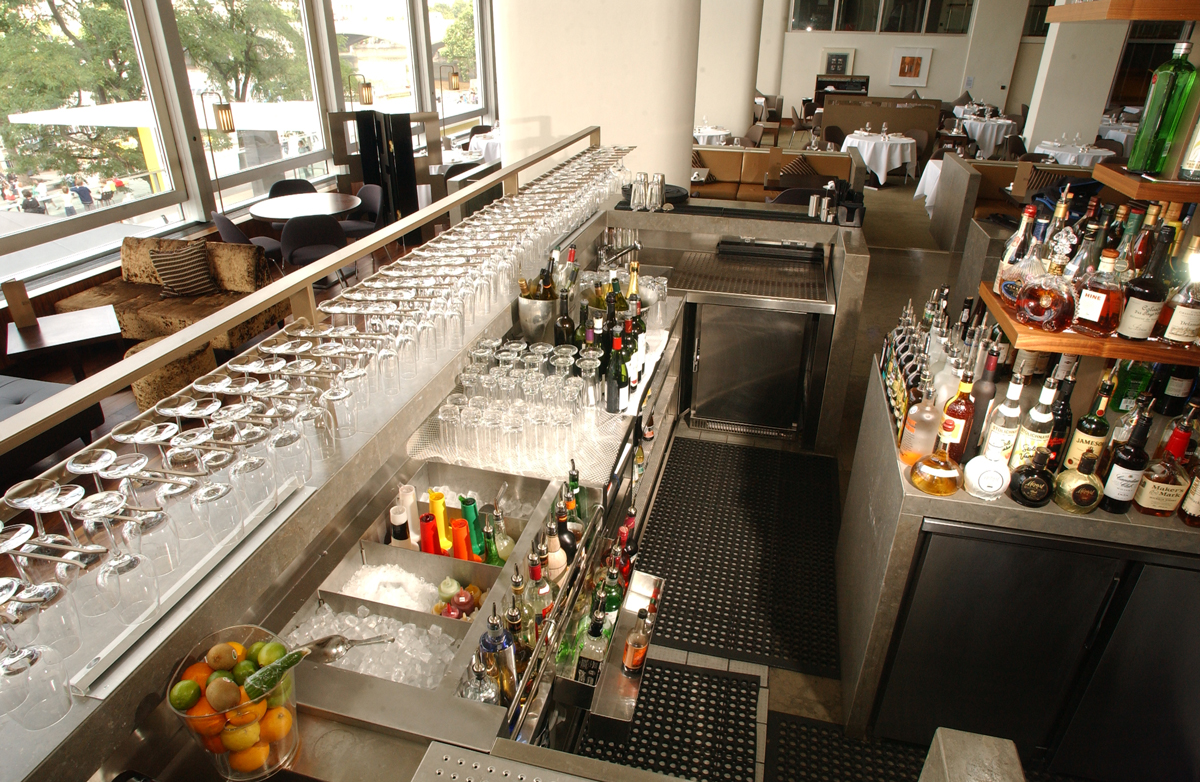 Written by
Neil
02 Mar
Category:
In a bar, the most important place in the venue is behind the counter. It is the place where all the magic happens, and a mixologist's window to the world. 
The back bar is significant to the experience the customer receives, no one wants to be given a wrong order, a flat pint, a smeared glass or a fruit garnish with a fly on. 
Now think as a venue owner, if you could go back in time and refurbish your bar - what design elements and equipment would you prioritise to make your bartenders' lives easier? Here at Concept, we give precedence to design that promotes efficiency, layout, quality and sustainability. 
Equipment
There are so many elements involved in the back of the bar, at Concept Bars, we deal with everything from the metal framework, the refrigeration and ice-makers to even the smaller details. 
We make a conscious effort to work with and utilise some of the finest brands in the industry in our designs. Some of the primary brands our clients love using, on the bar, is refrigeration by Precision and True Refrigeration as well as Hoshizaki ice machines, which have the ability to form a multitude of ice shapes and is driven by mixologists. 
Substance over style
Every pub, bar or restaurant owner wants a back bar that oozes style, but it must be set up practically too, so the bartender can work quickly and efficiently. This is what Concept proposes before starting any project. 
Neil Coombes, Director at Concept Bars says: "Functionality is key, at Concept, our team go to bars and observe the drinks process and just see how the bartender works."
"We try to put ourselves in the mind of the mixologist and work on a design that makes the process simpler for them." 
Cocktails stations should be mirrored in design all across the bar, to make each bartender's life synonymous.
It's all about speed of service and flow for the bartender and mixologist, at Concept we make our stations simple to use with the right features to help easily access spirits, garnishes and ice, which also makes the customer happier. 
Neil adds: "It's all about getting the drink on the bar as quickly as possible and not letting your customer have a long waiting time."
If you would like to find out more on how Concept can assist you with your back-of-bar design, get in touch with our team on 01484 852 666 or drop us an email at info@conceptbars.com