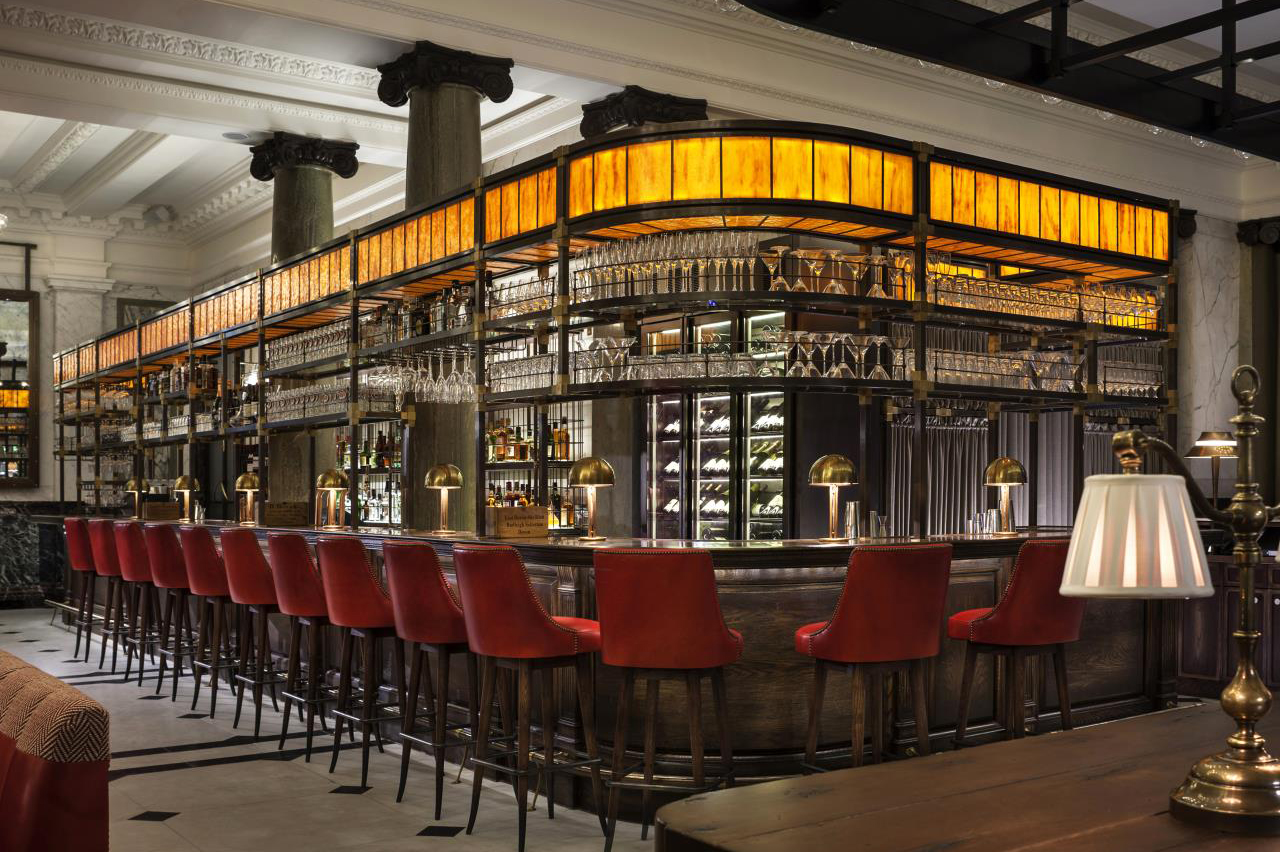 Written by
Neil
02 Mar
Category:
It's Christmastime and if there's one thing adults love more than presents, it's wine. Whether it's mulled, sparkling or straight from the bottle, wine is going to go down well during this festive period, but what is the best way to display your bar's wine collection? Concept has listed some of our favourite ways to showcase or shelter your finest reds and whites. 
Bold lighting
To boost your bar's wine sales, you need to openly showcase the bottles to draw attention to them. Incorporating complex and detailed LED lighting to your wine display is one way to enhance your offering. When complemented with the finest materials and finishes, the display not only creates a practical clear visual for your customers, it also becomes an aesthetically pleasing accessory for your bar. 
At Concept, we design each display with our client's specification in mind, so we can work with you to find the best lighting solution for your wine collection. 
Stylish cabinets 
Integrating stylish cabinets into your bar is one way to organise your wine collection, not only is it practical for easily choosing a bottle it also achieves the ultimate feeling of opulence. 
Working with designers and architects, Concept offer state-of-the-art, spectacular wine displays to ensure a perfect seamless solution and understand the need for the perfect blend of form and function.
Using a stylish cabinet ensures bartenders can easily see how many bottles are in stock, as part of your bar inventory. We also supply custom humidors to accompany the wine cabinets. 
Our expertise in custom refrigeration as well as collaborating with international and local specialists means we can deliver the best wine display solution, which in turn increases sales and the quality of the offer.
Secure storage room 
Every bar requires a different display solution, a contemporary cabinet is one way to showcase your wine stock, but for your higher-priced bottles, it may be a better idea to keep the vintage vessels in a secure storage room. 
It is a sensible idea to store your wine in its optimum environment to preserve the flavour and quality best. A temperature-controlled storage room is an ideal investment that will adhere to the best practices of wine storage.
Together with our specialist partners, we can offer a complete solution for a storage room ensuring quality temperature control for your wine collection.
If you would like to find out more on how Concept can assist you with your wine display, get in touch with our team on
01484 852 666 or drop us an email at info@conceptbars.com